One final Easter craft with the kids this week. And continuing our bunny theme this year.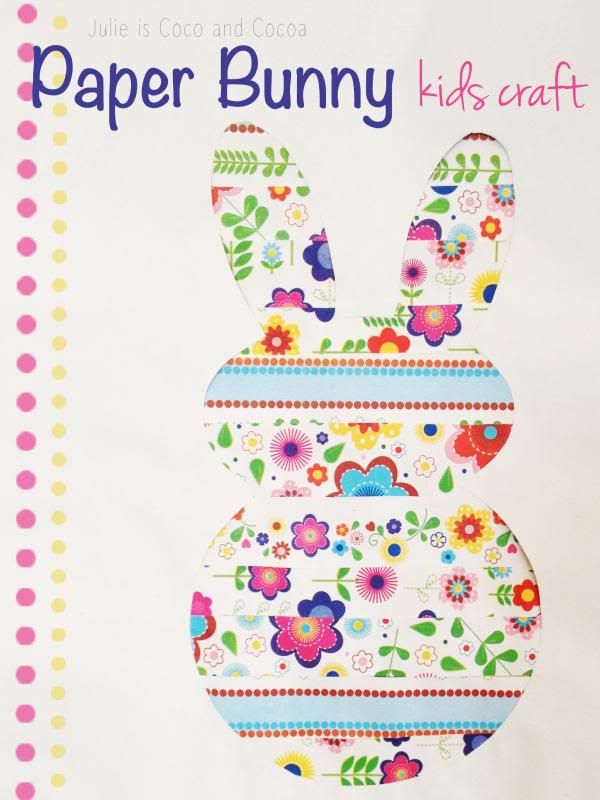 I cut out lots of strips of spring patterned paper and let the kids glue them down onto a piece of manilla paper.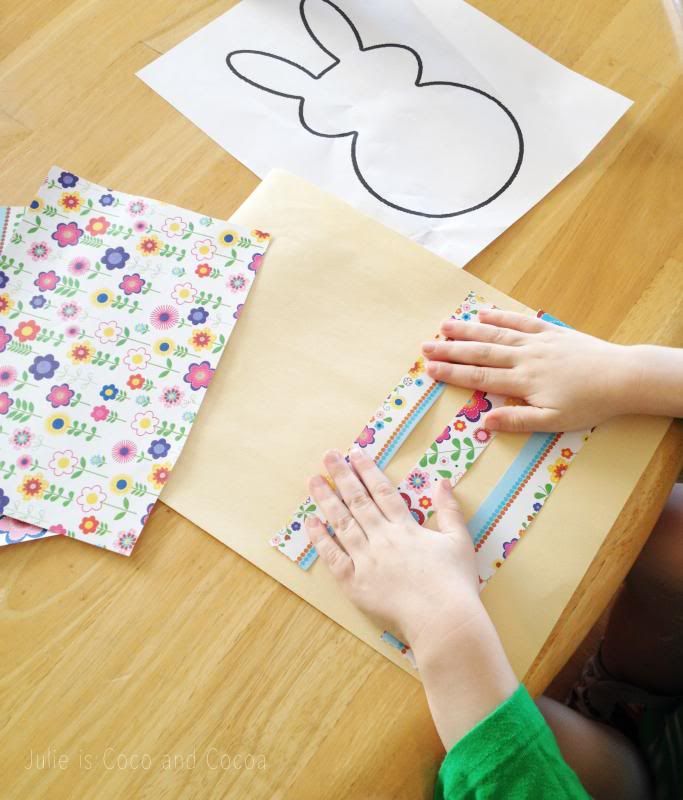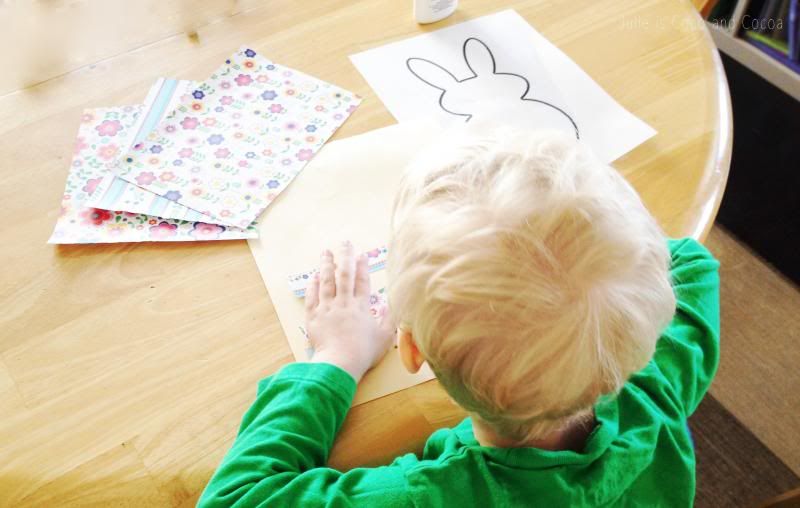 Once we had all of our strips glued down we found a bunny outline online. I cut the bunny shape out of the paper and then we put it on top of our paper strips to reveal a colorful bunny.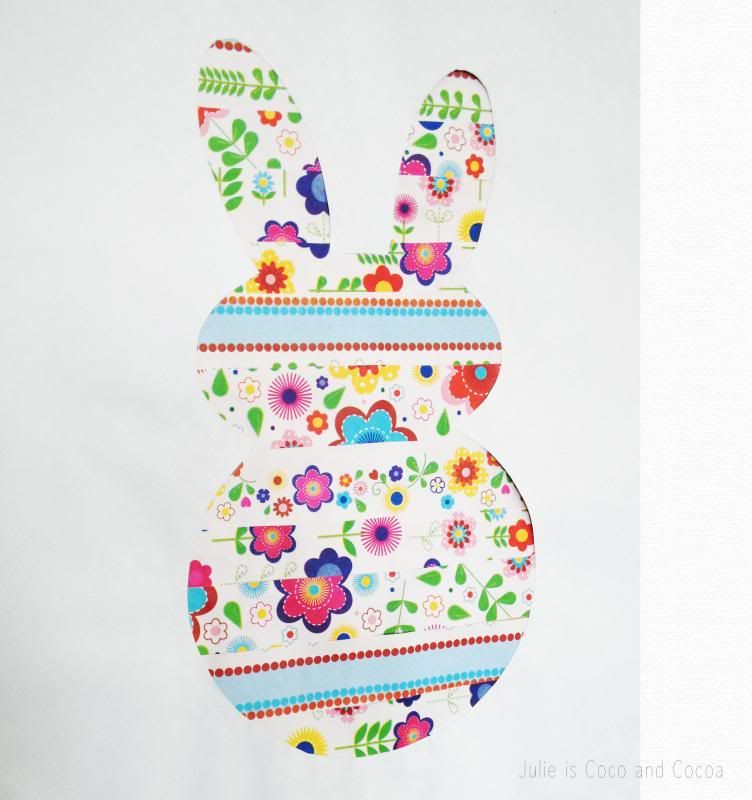 We also tried it in reverse. Tracing the bunny shape onto our paper strips and cutting the colorful bunny out.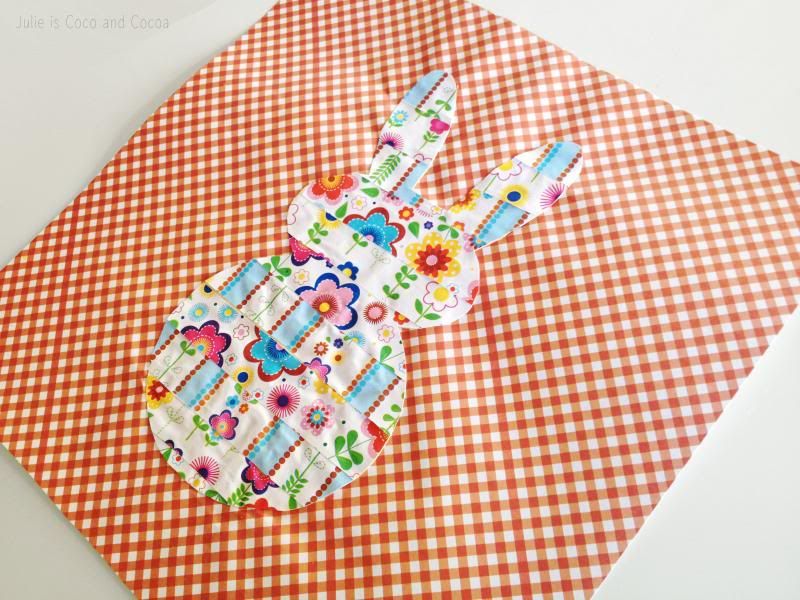 I think both ways turned out cute. And now we have several bunnies hanging up around the house.
I am also excited to be the April Texas Women's Bloggers Blogger of the month! Yesterday on their blog I shared a fun dessert recipe,
Cream Cheese Clouds
, that you can see
here
.